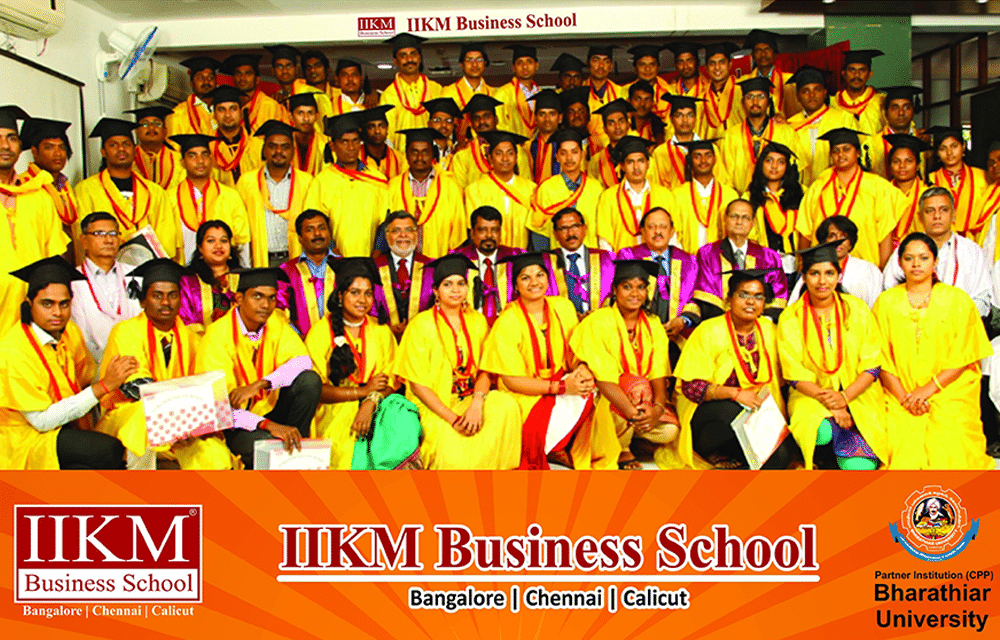 IIKM
IIKM Business School is one of the fastest transforming B-Schools in the country that offers industry oriented programs in varies streams of Management Education. IIKM is a not for profit organization, driven by the passion of education & empowerment of students. It is acclaimed as the first B-School in Chennai, Tamil Nadu and Kerala (India) which has tie up with Global IT vendors – Microsoft & SAP for high-end ERP training. The teaching philosophy of IIKM® believes that besides learning in classrooms, students are expected to be active participants in the advanced learning techniques through frequent industry visits, workshops, seminars and Symposia and business case studies in addition to industry internship projects. The edifice of IIKM® is built around a single theme that shapes all its strategies, polices and plans – popularly known as End-to-end education to the Masses through customer-centric focus with inclusion of age old proven concepts. The students and working professionals receive the best and most practical business & technology education with emphasis on entrepreneurial potential; and also with employment facilities.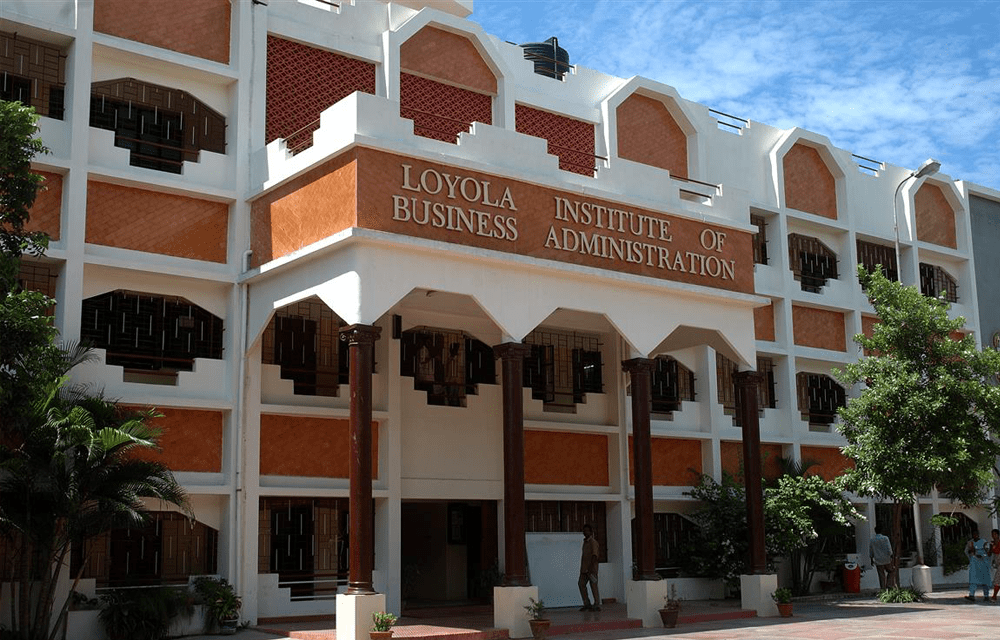 LIBA
Loyola Institute of Business Administration (LIBA) is a premier B-school, established in 1979 within the premises of Loyola College, to form competent and committed leaders who are ethical, principle-centred and socially responsible with a global perspective and entrepreneurial spirit. LIBA is managed by Jesuits of the Loyola College Society well-known for their outstanding contribution to higher education. LIBA stands for excellence and ethics which are the hallmarks of Jesuit business education and all its programmes and activities embody these two elements. LIBA earnestly strives to inculcate in the students the values of excellence, justice, honesty and service to the society.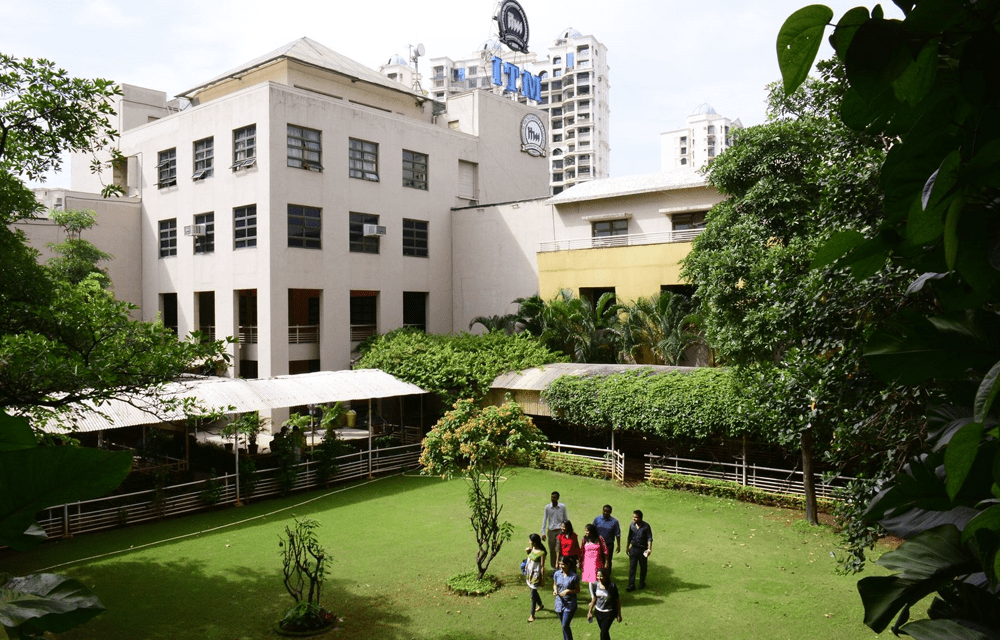 ITM
The ITM – Group of Institutions has a thriving and vibrant population of students in its campuses across the country that creates a unique community atmosphere encouraging serious study and personal development. With the able support of its experienced full-time faculty members and several visiting faculties to give students the vital global edge, ITM is steadily moving towards fulfilling its vision, that of
becoming a global leader in professional education, whose mission is to impart futuristic and comprehensive education of global standards with a high sense of discipline and social relevance in a serene and invigorating environment.
We have achieved a growth of over 200% in our applications received in the last five years and over 40% growth in applications compared to last year's. Running at an impressive average growth rate of over 25%, we show you below a quick snapshot of how it all happened: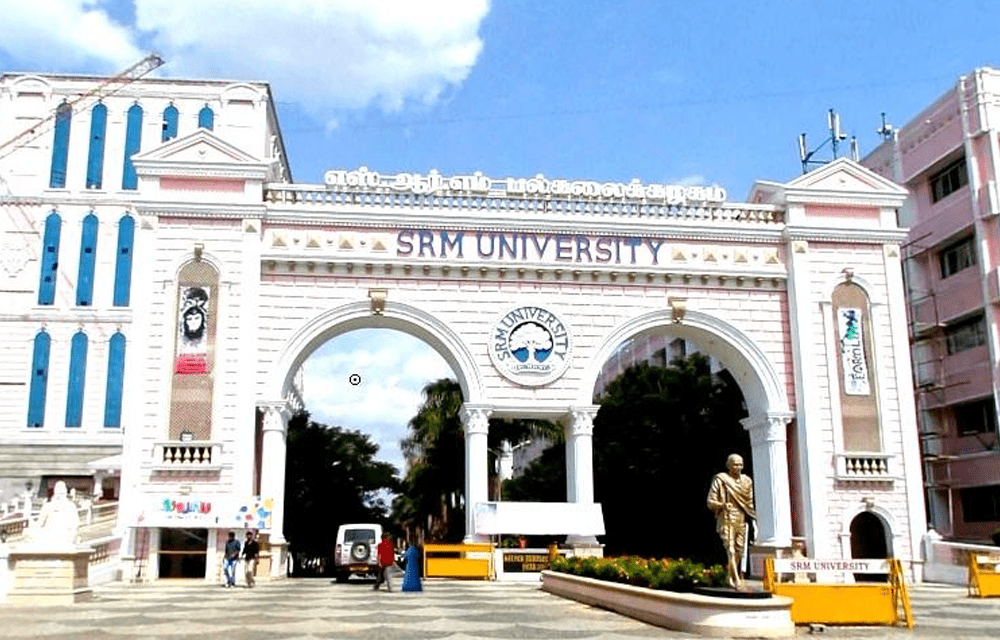 SRM University

SRM University Chennai, Kattankulathur campus is ranked as one of the best private engineering university. Formerly known as SRM Institute of Technology, it has been granted the status of a full-fledged University in the year 2006. The SRM University is one of the largest private university in India with a population of over 38,000 students across its 7 campuses. SRM University is particularly known for its courses in Engineering and Technology branches. In the past few years, the SRM University has maintained its spot in the top engineering colleges in India. With campuses in Northern India too, the SRM University has fulfilled the purpose of imparting quality education to students from across the country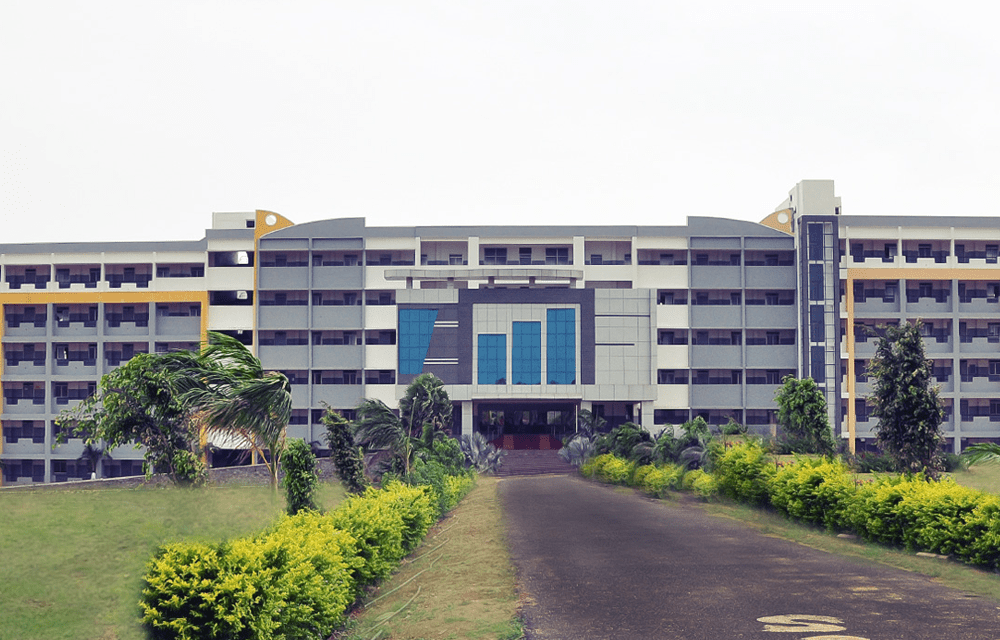 HITS
Hindustan Institute of Technology and Science, [HITS] is located in Chennai, Tamil Nadu and was established in the year 1985. It was recognized as a Deemed University under section 3 of the UGC Act 1956. The institute is also approved by All India Council of Technical Education (AICTE) and accredited by National Assessment and Accreditation Council (NAAC).
Hindustan Institute of Technology and Science offers various UG, Integrated,   PG, Diploma, PG Diploma, M.Phil. and Ph.D. courses. Admission to certain  courses will be on the basis of Entrance Exams conducted by HITS while for most of them, scores obtained in external Entrance Exams will be considered.
SIBM
Symbiosis Institute Of Business Management (SIBM), Pune is a constituent of Symbiosis International University (SIU) and was established in the year 1978. It remains the flagship brand of Symbiosis and is recognized as one of the best Business Schools in India. SIBM has been consistently ranked amongst the top B Schools in India.
SIBM Admissionto the two-year MBA programs (General as well as Innovation (I) and Entrepreneurship (E)) are granted on the basis of candidates' performance in SNAP (Symbiosis National Aptitude Test).
Selection in the PG diploma courses is on the basis of aspirants' performance in the personal interview.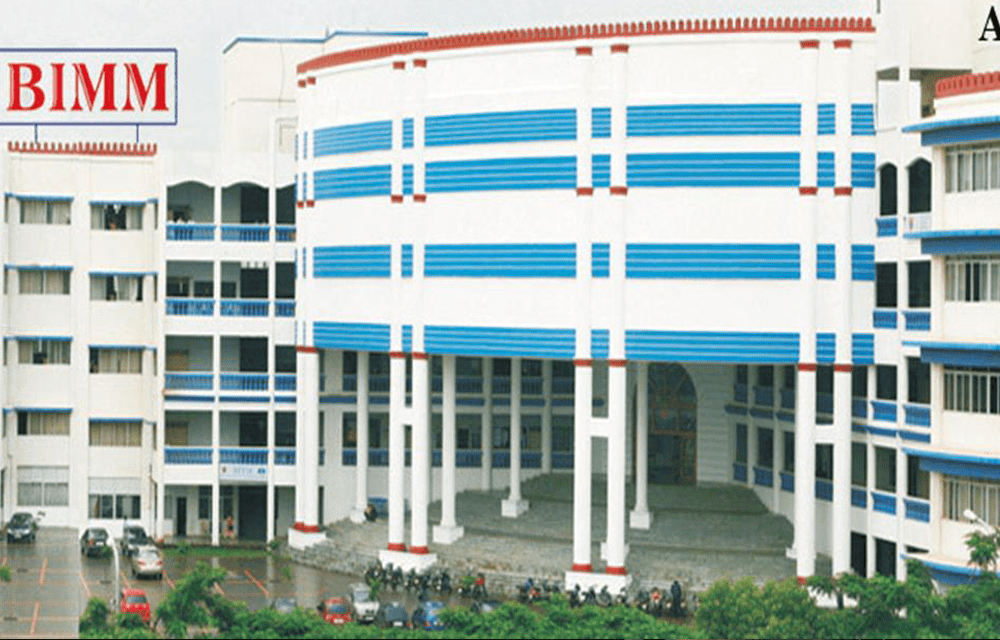 BIMM
Balaji Institute of Modern Management is the flagship management institute of Sri Balaji Society. It is the first Institute that the Society started with, in the year 1999 with the first batch having graduated in 2001. The institute enjoys a stellar reputation in the corporate world through the quality and excellence displayed by its students and alumni in the industry. BIMM offers Executive PGDM program in Sales and Marketing (Including Retail & Insurance), Finance and Financial Services, Operations and Supply Chain Management including Logistics and Systems. Admission for these courses is based on the previous merit.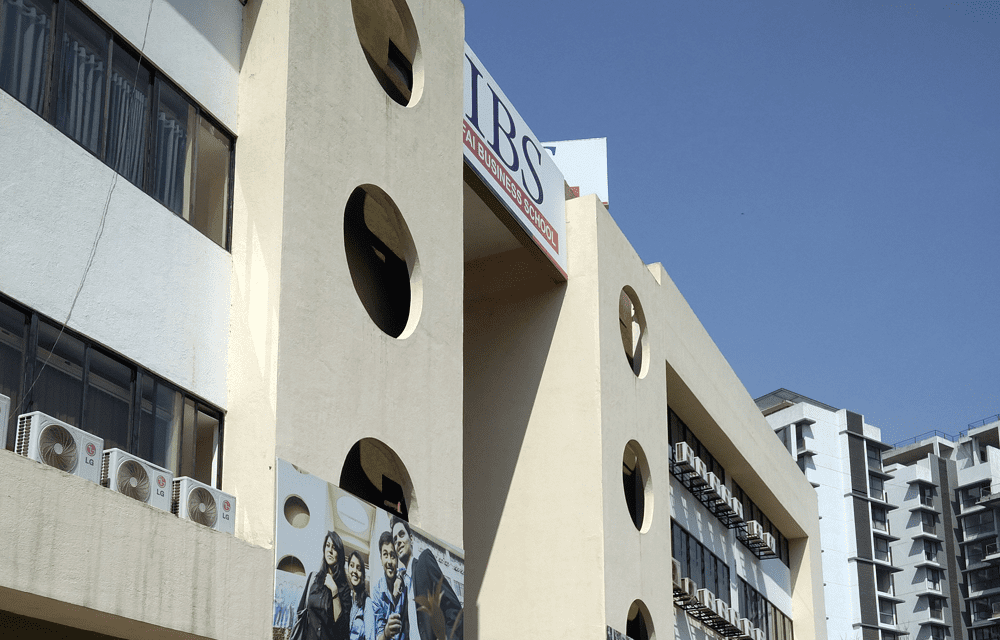 IBS
IBS Business School, Pune was established in 1995. It has been engaged in providing management education for managerial excellence.
The entire system of education aims to transform students into thought leaders from the global perspective.
We provide an environment conducive to the sharing of experience, decision making, problem-solving, teamwork, and entrepreneurship to imbibe the necessary knowledge and skills for excelling in the global business arena.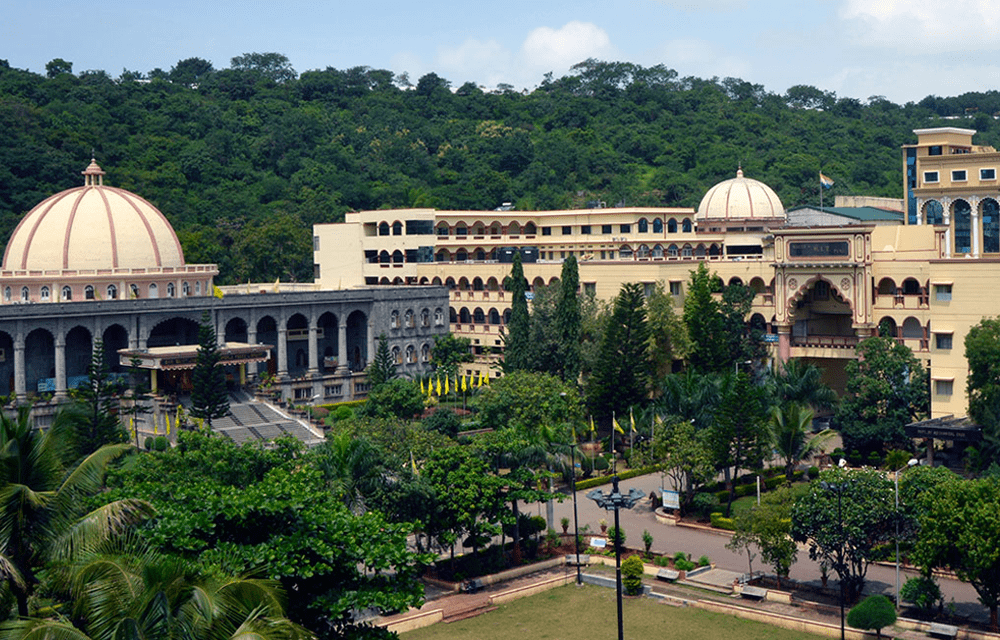 MIT
MIT Pune's MIT School of Technology Management (MITSOT) is an AICTE approved Institution, accredited by Telecom Sector Skill Council (TSSC) under the ambit of National Skill Development Corporation (NSDC), Govt. of India. MITSOT ranks amongst TOP 50 Institutes (Management) by NATIONAL INSTITUTIONAL RANKING FRAMEWORK (NIRF) for 2017, MINISTRY OF HRD, GOVT. OF INDIA. MITSOT is an integral part of the 34 year old MAEER's Maharashtra Institute of Technology (MIT) – a prestigious name in the Oxford of the East, i.e. Pune, Maharashtra.MITSOT has proven to be a premier B-School in the country with the ranking in top 50 B-School in India and attracts the best and brightest students from India and abroad. We strive to mould students into business leaders with Techno-Managerial skills, to act as 'Business Leaders' & 'Change Managers', in the various fields.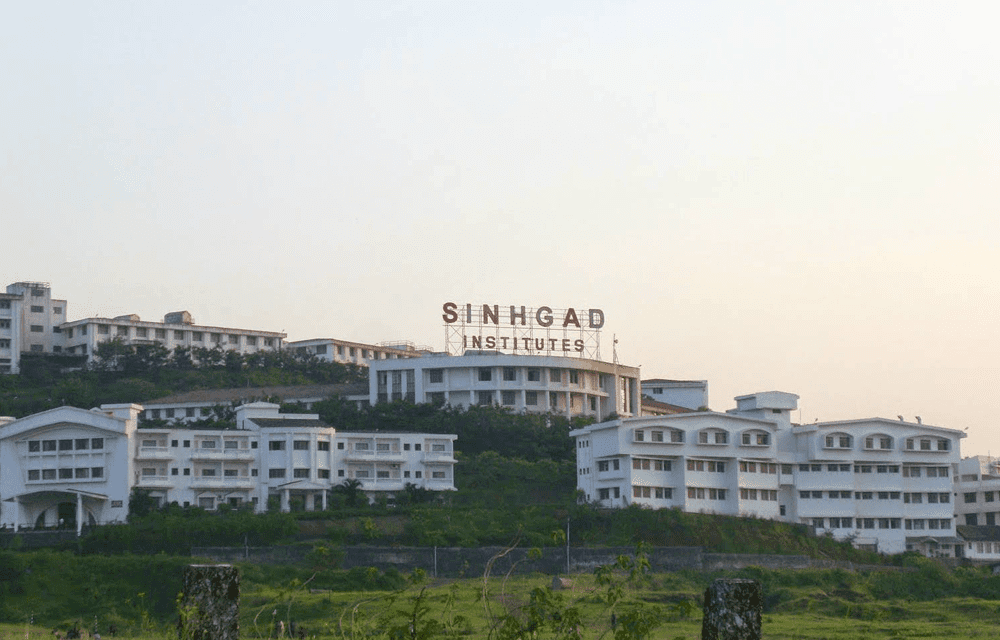 SINHGAD
Sinhgad Institute of Management and Computer Application, Amongst the various institutes offering courses in Management and Computer in Pune, there lies an establishment that has built itself on the foundation of zeal and grit namely Sinhgad Technical Education Society (STES). This education conglomerate was created by eminent educationist Prof. M. N. Navale. The picturesque landscape at every Campus creates a beautiful environment which is conducive for learning. SIMCA has a dedicated team of highly motivated and experienced teaching faculty, each outstanding in his/her chosen field of specialization. It has impeccable infrastructural facilities for advanced IT centre, self contained hostel facilities for both boys and girls with other amenities like Bank, Public transport, Hospital, Provision Store, PCO, Canteen; Mess facilities and Play ground. Sinhgad Institute of Management and Computer Application (SIMCA) founded in 2004 is a part of conglomerete Sinhgad Technical Education Society founded in 1993 by Prof. M N Navale and today this education society has under its aegies 90+ institute and more than 40,000 students. SIMCA has Master of Business Administration (MBA) Course with 720 students. Under the guidance and mentorship of Dr. Milind Marathe, SIMCA focuses on Corporate Training, Holistic Education, Team Building, Conceptual Thinking and Language Proficiency.